Everything you need to know about your content streams/content channels
What is a content stream or content channel?
Each content stream is dedicated to a different topic related to technology solutions. The content streams available in your account vary depending on your partner program.
Within each content stream, there are full content campaigns delivered to you automatically in weekly episodes. Each weekly episode includes 2-4 assets such as infographics, videos, email templates, pitch decks, and so much more. The assets (Share This, Email This, and Download This) address different stages of the buying journey and work together to tell a story about your solutions.
Here's an example of a typical content episode, with an article, email template, and Build Your List item.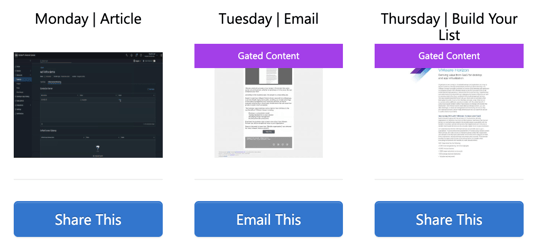 How can I add content streams/content channels?
When you log into your account, click "Add Channel" in the left sidebar of your dashboard.

The channel menu will open.

Please note that the channels and filters shown here may not be available in your account.
Use the filters on the left to view content streams by Status (New, Coming Soon), Product Area, Vendor, and Language.
To read more about a content stream, hover over its name.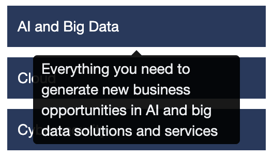 Click on a content stream to add it to your account.
How can I delete content streams?
To delete a content stream from your account, click on the "x" on the right side of the content stream on your dashboard. You will be asked to confirm that you wish to delete this content stream. Choose "Yes, remove it."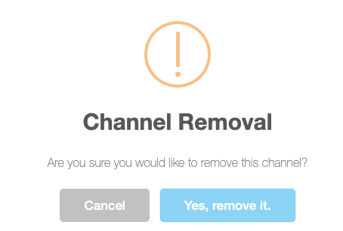 Note that you can re-add a content stream that you previously deleted. Return to your channel menu to find and re-add the content stream to your account.
How can I find campaigns about a specific topic?
In certain partner programs, you can use our Campaign Selector to locate a campaign that is most appropriate for your current goals.
Note that if the campaign currently streaming in your account isn't relevant to you, the next one will feature a completely different topic, and might be a much better fit for your strategy!
How many content streams can I add to my account?
You can add as many content streams to your account as you like! Keep in mind that if you use automated posting to share content, we recommend limiting the number of content streams you use to avoid overwhelming your audience. Sharing from too many content streams at once can also disrupt the storytelling aspect of your content episodes.
I use automated posting. Can I configure my account so that only specific content streams are included in automated posting?
Yes, if you would like to adjust your automated posting settings so only certain content streams can auto-post, please refer to this article. You may also adjust certain content streams to only post to certain social media networks.
Why is my content "archived?"
Technology moves very quickly, and our content teams regularly review content to identify assets that may be older or no longer relevant to audiences.
You might see content campaigns that are "archived." While you're welcome to access and use the assets in these campaigns, we strongly recommend reviewing them before sharing them to make sure they are appropriate for your followers and leads.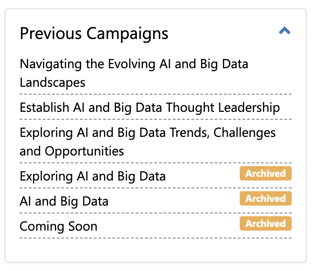 When you click on an archived campaign, you will see this message:

I work closely with a vendor, and I don't see relevant content in my account. How can I make a content suggestion?
We'd love to hear from you! You can fill out this form to request a vendor channel, or contact our Support Team to request specific channels or content.