Upload a CSV email list; create custom field labels
Importing your contact list
From your dashboard, navigate to Contacts > Import Contacts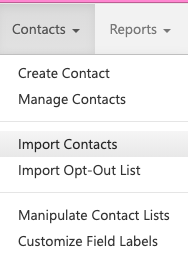 Select an existing network from the dropdown menu, or click Create New Network

Choose File Import as your import method. Click Upload File to select a CSV file from your computer

Select the Permission Level for this list. Remember to use only permission-based lists to when sending marketing emails

Click Submit Import.
Make sure to line up the columns so that the correct information corresponds with each field. Then, click Submit Import again.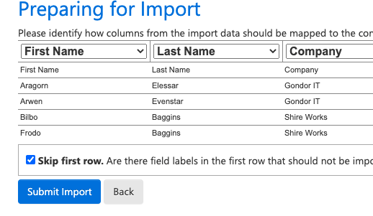 Creating custom field labels
Under Contacts, go to Customize Field Labels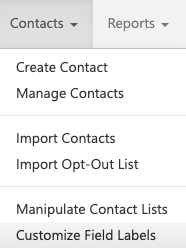 You can create up to ten custom field labels in your account. Simply replace the default text with your desired text. Remember to click Save at the bottom of the page.