Use generic network connections when sharing to or emailing through your favorite platforms
Our generic network connections make it easy to send yourself prepared content in order to recreate it on the platform or in the CRM of your choice.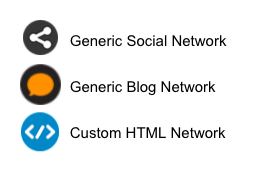 Generic Social and Generic Blog emails feature copy, links, downloadable images, and any other components needed to create this post on other platforms.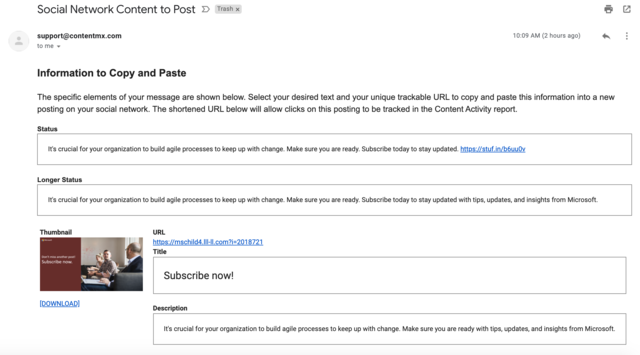 Custom HTML emails have an email attachment that includes the full HTML for the email template, including your company's branding.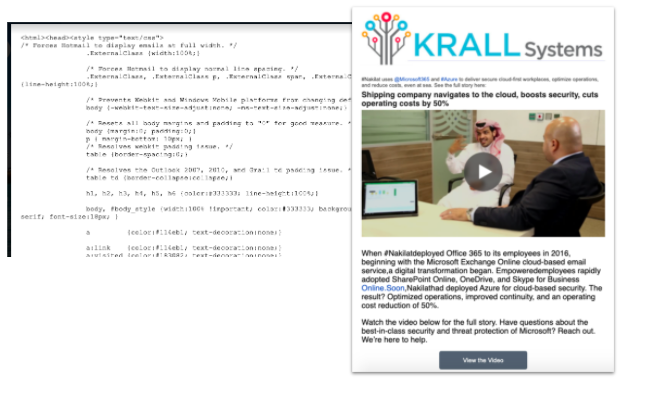 ---
Here's how to set up your generic network connections:
Go to Manage Networks and click on the icon for the generic network connection that you would like to configure.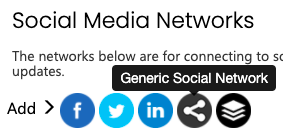 In the text box, enter one or several email addresses (comma-separated).

Give your network a name. Click Save.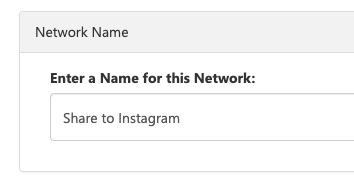 ---
How to share content using your generic network connections
Go to one of your selected content channels and click on the Share This or Email This button for the content you would like to share.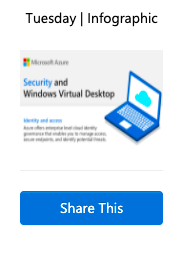 Make any desired changes to your messaging. Then, select your generic network connections under "Publish To." Click Post and confirm.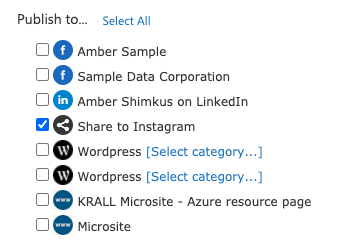 Check your email inbox for an email from support@contentmx.com. The email will contain all of the components for your post. You can use these components to create a post on the platforms of your choice.