Log in using your Microsoft credentials
If you don't already have a ContentMX account, you must create one before enabling Microsoft Single Sign-On (SSO).
Using our single-sign-on (SSO) options enables you to log into your account and start sharing content, without having to remember another set of credentials.
How to set up Microsoft SSO
Step 1: On the login page, click Sign in with Microsoft.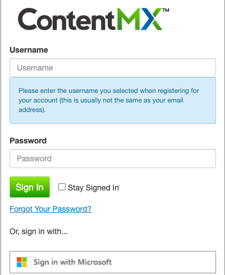 Step 2: You will be redirected to Microsoft to enter your Microsoft username and password. Once you've entered your credentials, click Next.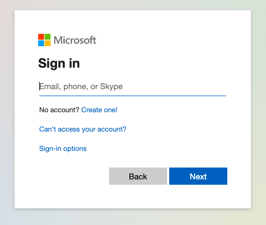 Step 3: Review and accept the permissions by clicking Accept.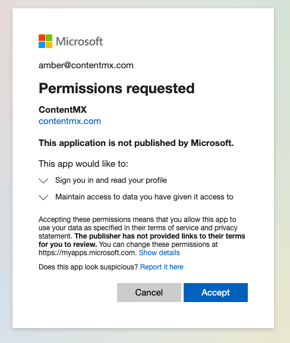 Step 4: You will be redirected back to ContentMX to enter your ContentMX login credentials. This step completes the connection.
Next time you log into your ContentMX account, select Sign in with Microsoft.