What size banner should I upload?
Brand your content with a banner featuring your company's logo
As part of account setup, you will need to fill out your profile with your company information and logos. You will be prompted to upload a banner that will be automatically added to all of your email templates and other shareable content, such as Build Your List items.
Example: Banner included in an email template
Example: Banner included in a gated asset (Build Your List) form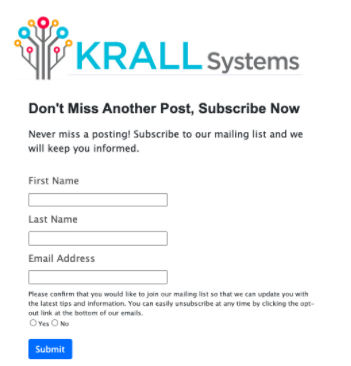 ---
Your banner should be 600 pixels wide, and between 200 and 400 pixels tall.