Link two or more accounts for easier access to all of your content
To link two or more accounts, all of your accounts must have the same primary email address.
Here's how to link your accounts:
Log into one of your accounts
From your settings tab, click Link Accounts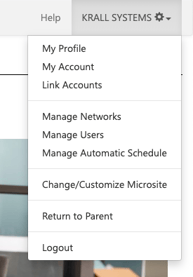 If your email address is associated with additional accounts, you will be asked whether you would like to connect to the accounts. Click Yes or No.

You will be sent a confirmation email from support@contentmx.com. Within the email, choose to approve or decline the linking request.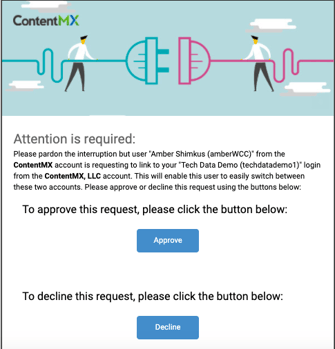 You will receive a confirmation message.

If you would like to link more of your accounts, please log in and repeat this process.
You can now log into one account and easily switch to another account using the dropdown list in the right hand corner of your screen.