Create a network connection to share content to your WordPress blog or website
To connect your account to WordPress, you will need the URL of your website or blog and the username and password of a user that has rights to post new content. Our system looks for a file called xmlrpc.php on your server. If this file is not accessible or cannot be found, the connection will not work.
How to connect to WordPress
Step 1: Log in and go to Manage Networks.
Step 2: Under Blogs, click Connect to WordPress.

Step 3: Enter your WordPress username, password, and URL. Note that this URL should point to the front page of the website containing your WordPress blog.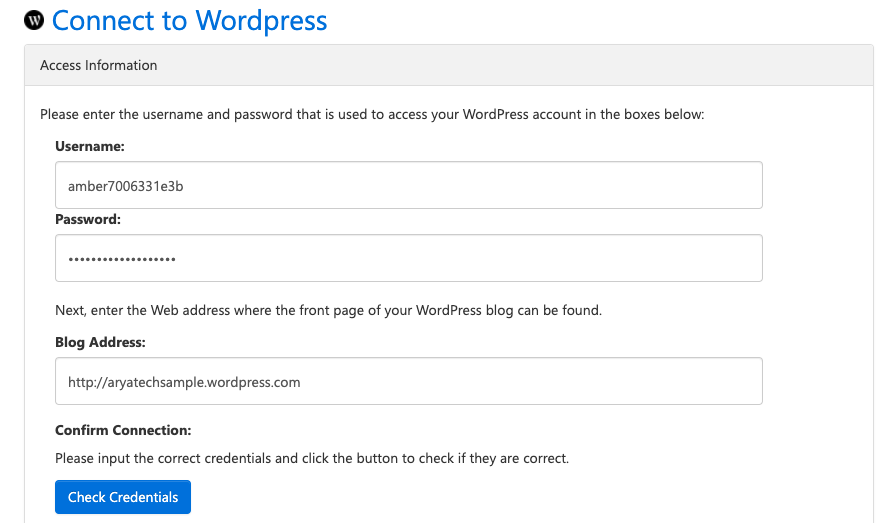 Step 4: Click Check Credentials. If the connection was successful, you will see a green confirmation message.

Step 5: From the dropdown list, choose the author for your posts to WordPress.

Step 6: From the dropdown list, choose whether you would like content to post immediately to WordPress, or have it held as a draft in your WordPress instance.

Step 7: Click Save at the bottom of the page to complete your WordPress connection.